Tyson and Jones fight to eight-round draw
The ringside judges Chad Dawson, Vinny Pazienza and Christy Martin, who were scoring the fight unofficially, determined the fight was a draw.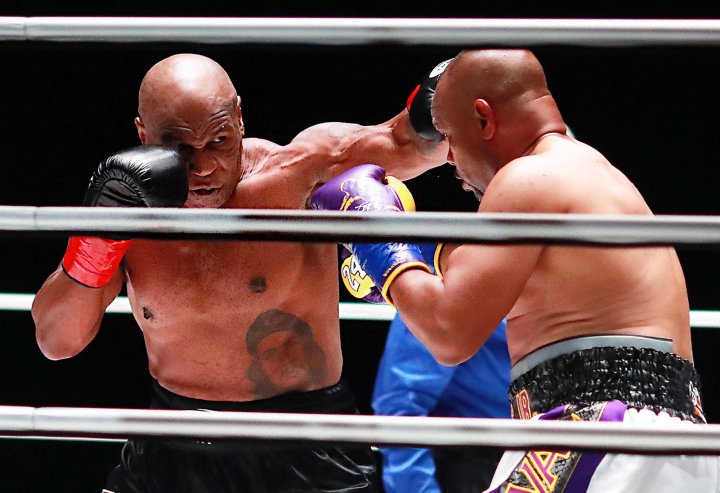 Most people watching gave it to Tyson who clearly won most, if not all, rounds. 
Other bouts on the card
Edward Vazquez beat Irvin Gonzalez – split decision
Jamaine Ortiz beat Sulaiman Segawa – TKO in the 7th round
Badou Jack beat Blake McKernan – unanimous decision
Jake Paul beat Nate Robinson – KO in the 2nd round
Why Mao?
The world-famous boxer has ink markings across several areas of his anatomy, but many people have been asking about the significance of the image of Chinese leader Mao Zedong.
We get under the skin, so to speak, to bring you the answer.
Tyson keen to fight again
Speaking after Saturday's draw with Roy Jones Jr, Mike Tyson said he's "absolutely" like to fight again.
"I'm happy with a draw," Tyson said. "I thought I won but I'm happy because we entertained the fans. I'm used to doing it for three minutes. I'm just happy I got this under my belt and I'm going to continue to do more.
"Absolutely I would do this again. I'm just happy I could go eight rounds. Knockouts mean nothing, you have to be able to go the distance."